Competing in sporting friendship
DEVELOPING friendship and goodwill through sports is the goal of the annual Singapore University Games (SUNiG). During the 2015 event, 67 tournaments were held, including traditional Swimming, Football, Badminton and Tennis, and little-known sports such as Tchoukball and Floorball.
Students representing 6 local universities – NUS, NTU, SMU, SIM, SIT and SUTD. SIM won gold in Badminton Men, 9-ball Pool Mixed, and 10-pin Bowling Men.
SIM also won nine silvers, including Floorball Women, Volleyball Women and Basketball Men. In total, SIM students collected 23 medals.
Representing SIM were students from UniSIM and SIM Global Education. The games were held from August to October, with many matches played in the new SIM Sports Hub.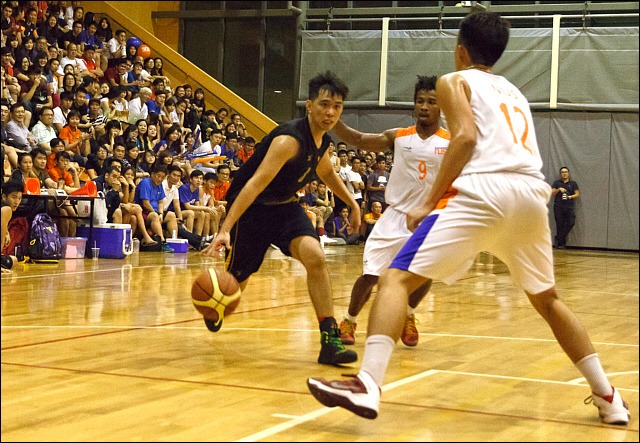 Left, SIM (silver) in the Men's Basketball, Zhou Zhen Jie (in black, UniSIM)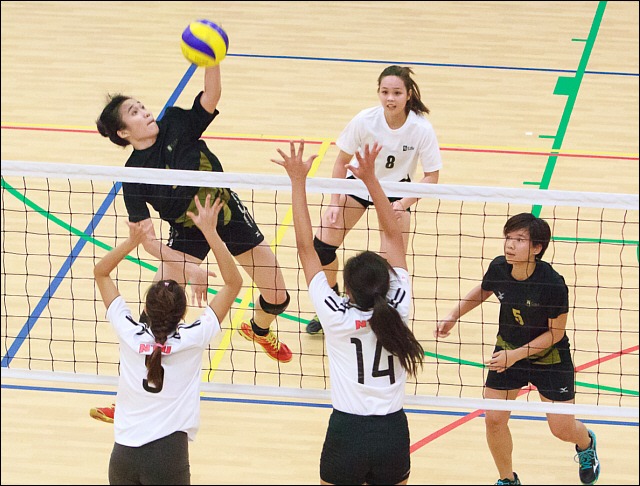 SIM (facing) silver in Women's Volleyball, left, Lim Chien Wen (RMIT), Rosanna Chua (RMIT) and Lim Hui Min (UOL)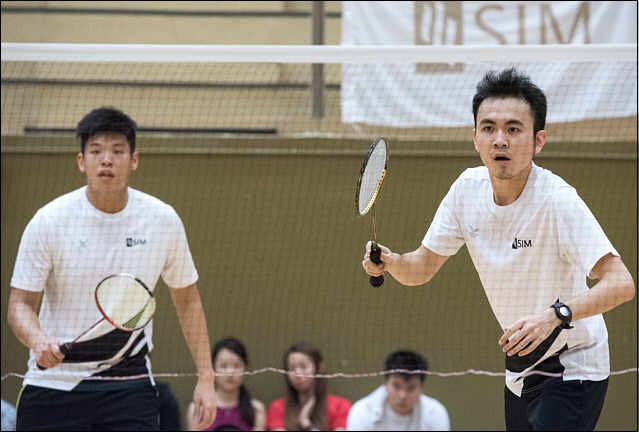 Men's Badminton gold for SIM, left Wyman Yeo (UOL) and Galvin Chua (RMIT)