SIM Floorball Recruitment
Hi everyone! SIM Floorball recruitment is now open!
We're recruiting members with and without experience!
Our trainings are held on every Friday, 7 – 10pm, and Saturday, 3 – 6pm.
If you have any queries, shoot us a DM on Instagram @SIMFloorball
Let's train, improve and have fun together! See you at our next session!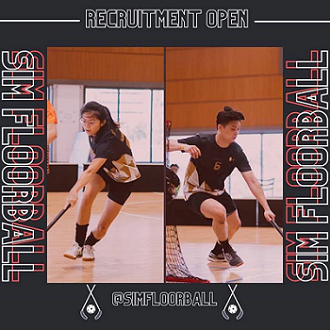 Venue
N.A. (Digital Registration Only)