"You can use it for your WHOLE, ENTIRE life"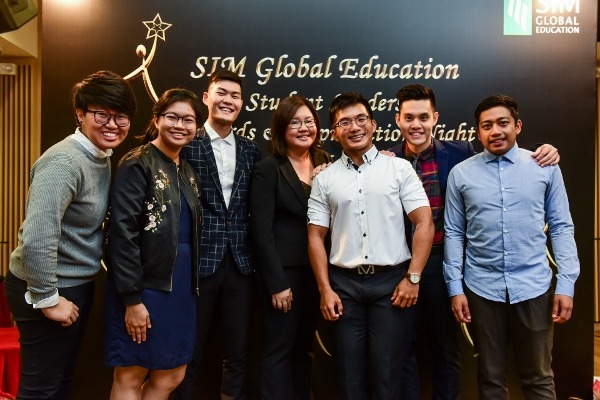 My name is Tao Yixiang and my friends call me Jacob. Prior to coming over to Singapore, I was very surprised when my parents told me they had decided to let me study abroad. On the day of my first flight to Singapore, my father told me this at the departure hall in the airport: "Son, I never buy you luxurious shoes and clothes and I do not have big amounts of money for you. The best thing I can provide for you is education, and you can use it for your whole entire life."
My father's words gave me courage and confidence and they guided the decisions I made in my life.
As an international student from China, I joined SIM-CNN (SIM Chinese National Network), and there, my story started. I was appointed as CNN President in 2014. Through the journey as a President, I gained a lot from my experiences, such as leadership skills, teamwork, and networking. Initially, my EXCO team was not as confident and active as I expected us to be. Recruitment and organizing club events were always a huge challenge for us. I applied the concepts and methods from marketing and human resource to raise club awareness, promote events and motivate my team. In the end, we managed to recruit more than 500 members that year and successfully conducted acclaimed school events. After my term of service as the SIM-CNN President, i volunteered my  help in the various departments in SIM GE – Student Development, Student Recruitment and International Recruitment.
All in all, my student life in SIM GE was not purely based on gaining academic knowledge but it had also involved many hands-on learning experiences beyond the classroom. I believe my father was right because these are the lessons that have impacted me most thus far and will definitely be staying with me for my entire life.