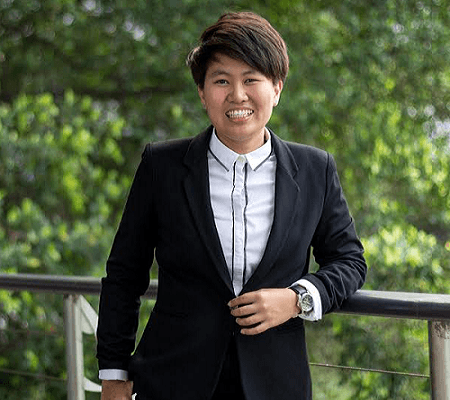 I enrolled into SIM Global Education with determination to further my studies. It is also my dream to experience campus life at a tertiary level. Being a netball player for almost 10 years, the idea of attending lectures and 'hiding' in the library after classes instead of being engaged in competitive training and tournaments was exhilarating – it became my goal to embrace all that SIM had to offer.
It was that decision that resulted in 'fishballs' entering my life!
(Editor's note: To those who may not be familiar with what's fishball, it is a savory dish that comprises fish meat and flour blended together then served in tiny spherical shape)
Malaysian Community in SIM or MCSIM for short, often organises bonding events such as sports leagues and charity events. In every meal functions held, we would always be served fish ball.
I really loved what I do in MCSIM and I could say, 'fishballs' gave me a new experience in life.
My greatest moment was attending the Student Leaders Award and Appreciation Night (SLAAN) in 2016.
Though I was presented the HELM award, it was the privilege of seeing 19 out of 112 recipients from my team receiving awards that moved me deeply. It was truly gratifying for me to see growth in all our lives –  I saw how our journey had made an impact and contributed in growing us into better people. That desire to contribute to others also led me to serve as peer mentor, which aptly expresses what I believe in life in its motto –  care, share, grow!
After serving in MCSIM for 3 years, I focused more on graduating with an RMIT degree majoring in Economics and Finance. However, I found myself accepting an offer to continue being involved with CCAs as one of the Student Involvement Representatives (SIR) in the Student involvement Centre. In my role, I had the chance to work closely with staff from SDEV. Our aim is to get students involved in CCAs, organise campus-wide events, as well as serve to push forward development programs for students. Being an SIR gave me the chance to organize SIM's largest collaboration event, the SIM International Student Night, for the 4th consecutive year. My 1095 days in SIM was filled with friendships, wonderful memories and fruitful experiences that have painted my student life colourful. I am proud to be able to share it with the whole universe!