World University Games 2023 – Congratulating our Students Representatives!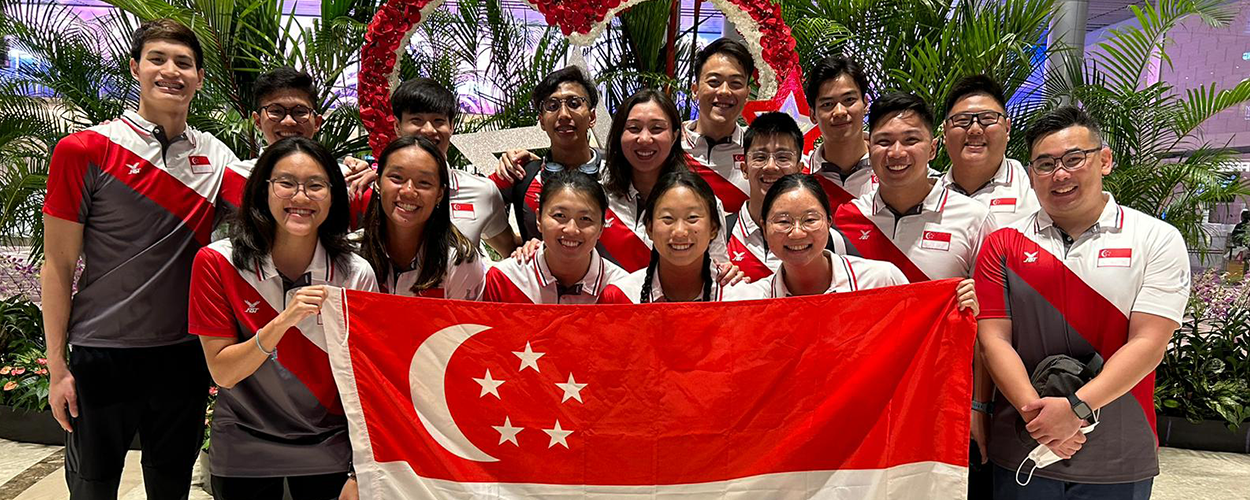 The World University Games, also known as the Universiade, is an international multi-sport event specifically organized for university athletes from around the world. The primary objective of this event is to promote a platform for student athletes to showcase their athletic talents while fostering friendship, understanding and cooperation among young people from diverse backgrounds.
Held every two years, this year's Universiade took place in Chengdu, China from 28 July to 8 August. During the event, university athletes compete in various sports disciplines including archery, gymnastics, shooting, rowing, wushu and many others.
Representing SIM were 19 student athletes from different sports such as Swimming, Water Polo, Taekwondo, Table Tennis, alongside 2 Student Development staff. Each of these teams found themselves stationed at distinct venues across Chengdu, where they engaged in competitions and training regimens.
One of our standout student athletes, Chan Zi Yi, a member of the Swimming team, praised Chengdu's hosting of the games. The organization, including food, accommodations, and transportation was top-notch. From the moment they set foot in Chengdu, the volunteers treated them like VIPs, ensuring they felt right at home. The athlete's village, affectionately known as Chengdu University, was well-equipped, and buggies made it easy to get around.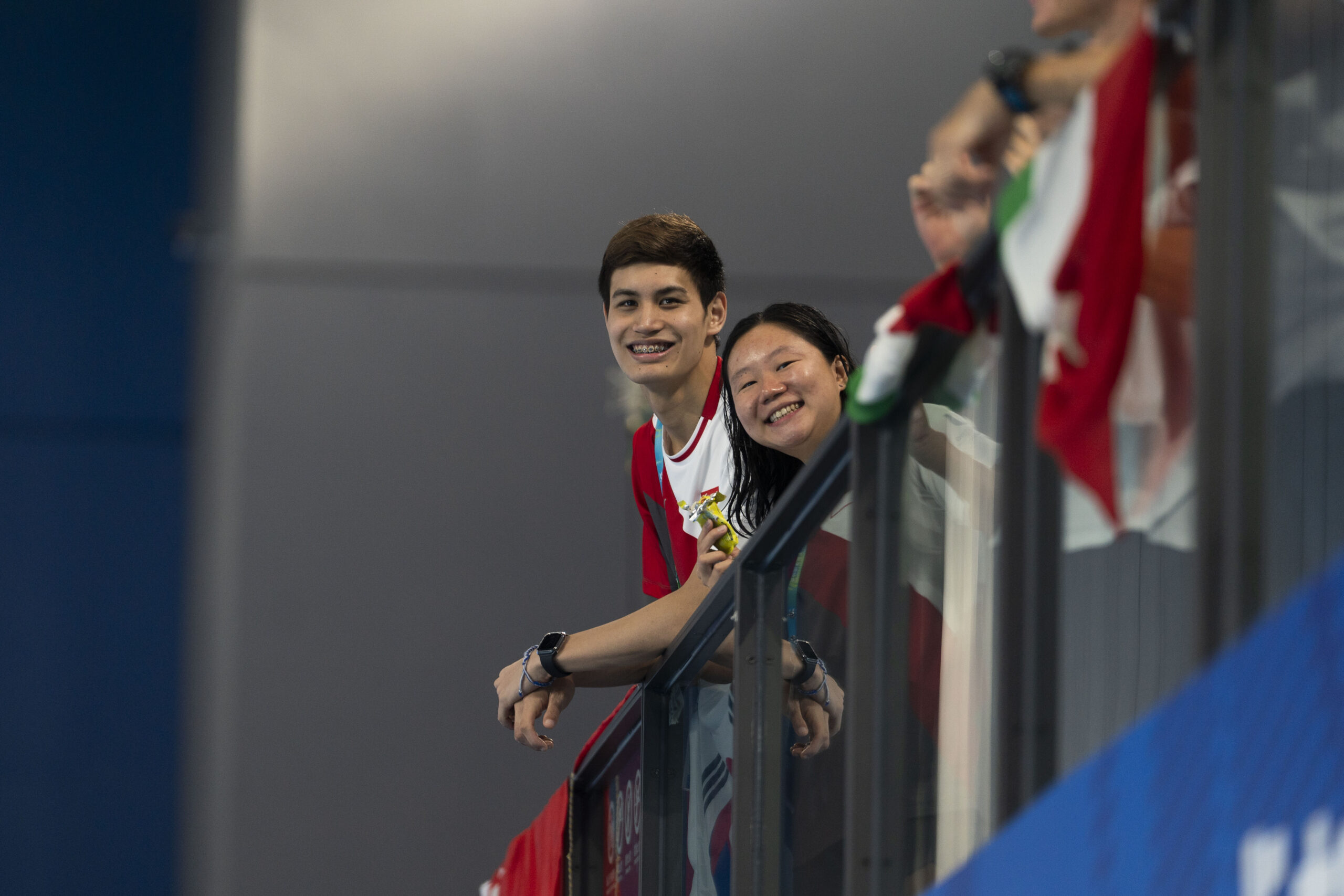 As a self-proclaimed food enthusiast, diverse cuisines that were a highlight for Zi Yi, with the sesame tangyuan etching themselves into her memory. Chengdu didn't merely offer a feast for the taste buds; it also laid out an array of engaging cultural activities during free time.
For Zi Yi, this Universiade proved to be one of the most memorable she had ever experienced. The camaraderie within her team and the dedicated efforts of her team managers, Henry and Clement left an indelible mark. She passionately advocates that the World University Games should be on the radar of every university student athlete, given the eye-opening experiences it offers.
In the realm of achievements, Zi Yi's prowess shone through as she earned a place in the finals for the Women's 4x200m Freestyle Relay team, securing a commendable 7th place overall.
Photo credit goes to Bernice Wong. You can find her work on Instagram under the handle @berizified.
In closing, the Universiade in Chengdu was not just an event; it was an unforgettable journey of athleticism, camaraderie, cultural exchange, and personal growth, leaving a profound impact on all those fortunate enough to participate.
The sports and skilled athletes from our institute that flew all the way over to Chengdu include:
Water Polo –

Ong Rong Xuan Rochelle

(

University at Buffalo,

Communication

Swimming –

Chan Zi Yi (University of London, Accounting & Finance)

Taekwondo –

Diyanah Aqidah Binte Muhammad Dian Khudhairi (

University of Stirling,

Sports Studies and Marketing), Tan Wei Jia (

University at Buffalo,

Business Administration

), Kwan I-Pin (

RMIT University,

Economics & Finance

)

Table Tennis –

Damian Chia Shing Kee

(

University of Stirling,

Sports Studies and Marketing

),

Zhang Wanling (

University of Stirling,

Sports Studies and Marketing

)